Five Reasons to Step on the Gas Instead of the Breaks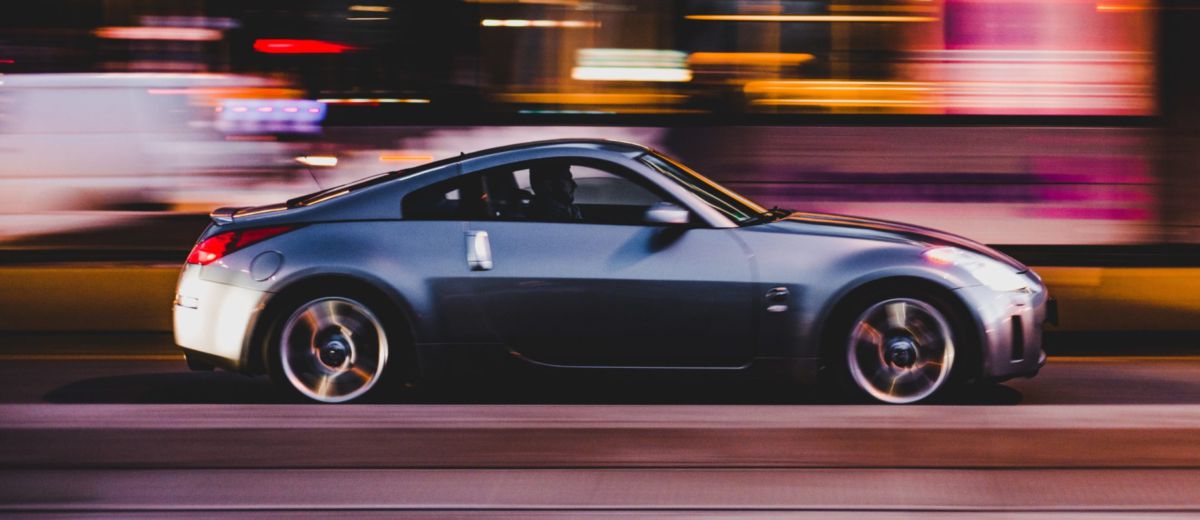 Suddenly, we are all thinking about our health, the health of our families, and the health of our businesses. We're anxious -understandably so -about what the future holds.
Most of us may even be considering pulling back on our marketing campaigns or ad spend. For some types of business, that makes perfect sense. But for many, particularly those in digital marketing, now may be the most significant time to stick with (or step-up) your digital marketing efforts. 
I've done some research into companies that thrived during and right after the great depression. The one thing that they all had in common is they did not pump the breaks. They reacted by not reacting and moving forward, business as usual. They continued to advertise and market the same way they did before or by adding to it.
Here are five strategies to help you keep your business thriving:
#1: Be Sure Your Business Can Be Found Easily Online
Far more people are online right now than are out in public due to social distancing and quarantines. Search traffic has increased significantly over the past week and will continue to climb as this crisis continues. We are all glued to our computers and phones, looking for updates. We are also looking for entertainment and ways to pass the time, and for many, that includes shopping online.
Any basic or staple items for sale online right now will be consumed more than ever before. You should be using search engine optimization (SEO) strategies to climb to the top of Google's search engine results pages (SERPs), so your business can be easily found. A lot of people still contact companies during work hours, and that is not going to change just because they are home.
#2. Online Advertising is More Affordable During Economic Crises
Remember Black Friday? It was so expensive to buy advertising. None of us could hit our target ROAS. Most of us just opted out on ad spending altogether. But now, with many hospitality, retail, and large businesses shutting their doors and pulling back on advertising, it's an excellent opportunity for other companies to use digital advertising on social networks and the Google PPC network to gain competitive advantage. It is also a great time to save some money on your digital marketing budget. On average, cost-per-clicks have decreased by more than 5% in just the past week, and costs are likely to continue to drop in the coming weeks and months, reducing the amount of money an advertiser pays for clicks.
More importantly, sticking with advertising keeps you active online and positions you for good exposure when the economy does improve. You'll want to use digital tools to manage your budget tightly, but the good news is that it's possible to do so with today's advanced ad planning tools.
#3 Use Long-Term SEO Strategies to Beat Your Competitors in Online Search
SEO helps your business increase organic traffic. If done right, this brings your website forward, moving past your competition. The goal is to be as close to the top of the first page of Google search result pages (SERPs) as possible, but under the ads for the keywords that best describe your product or services. This way people can find you easily.
Another goal of SEO is to maintain your rankings. You need to continue to optimize your website and content daily. If there is no maintenance, like anything else, you lose the gains you had previously achieved.
The work done today on SEO will affect the results months from now. Get started now while others are backing up. The results will be in your favor when the surge comes at the end of this crisis.
#4 Pivot with the Market and Help Customers by Developing COVID-19 Promotions
I am not suggesting that you make any claims regarding your products and COVID-19. I am suggesting you adjust your marketing to speak to the times we are living. We are working with our clients to make small adjustments to their marketing.
For a client we have that does fitness, we speak to how being stuck in the house during social distancing can put a real damper on your workout regimen, but it doesn't have to. We further discuss how exercise releases endorphins that help with both stress and depression. Later in the marketing copy, we talk about how anxiety and depression affect immunity.  You get the idea. Never do we say, "Come buy our workout programs and join our Zoom workouts to boost your immunity and fight off COVID-19." Instead, we stay righteous while speaking to the times. We talk to what our customer demographic is facing. 
Being flexible and ready to adjust is the #1 rule for digital marketing plans.
#5 Check Off Those Digital To-Do Lists
In the coming weeks, many home projects will get the attention they deserve. That is because the majority of us now have the time we need to work on those projects life distractions kept us from doing. Marketing managers and business executives now have the time to attend to those long lists of "digital to-dos" that they've neglected for months. From blog posts, content planning, design refreshes, there is a plethora of work we can put in right now that will remain revenue-producing for the next year. Taking the time now to work on your digital marketing presence may make more sense than ever before.
Several weeks of isolation is a perfect time for self-improvement. Just ask the customers of any of Shockwave's clients that sell any type of self-help products. It's also an excellent time for business improvement. Now is the time to revise your digital marketing plans and budgets, prioritize website design and development projects, create new content, and don't forget those email swipes! It is also a GREAT time to plan for the coming year and revise your V/TO!
For more industry insights, listen to our Shockwave Solutions' free webinar HERE.