Great Copy Made Simple
By Emma Rainville
Without the right copywriter, the quality of your offer just doesn't matter. If that sounds harsh, too bad – it's the truth. People aren't going to convince themselves to buy your offer. Your copy needs to do that.
It needs to give them a story they can connect to, something that convinces them that they need the product you're selling, and it needs to build that connection in a miniscule amount of time, often just a few seconds.
That's a difficult task, and it's one that has far fewer guarantees than most areas for operations. Any competent copywriter should be able to sound convincing when they say they're the person for the job, but that doesn't necessarily mean they're going to grasp the message that resonates with your core audience.
And the fact is, you're not going to be able to tell that something's wrong until that first draft comes in. By that point, if something's wrong, it's going to set your schedule back by weeks, and can potentially derail your launch completely.
Good news. There's a solution, one that has consistently hit home run after home run for our clients, offer after offer, market sector after market sector. I want to introduce you to Stefan Georgi's Copy Accelerator Anti-Agency.
---
Introducing the Copy Accelerator Anti-Agency
Stefan's new project really isn't like any other copywriting setup I've ever seen.
First of all, like the name says, it's not an agency. They're not taking on new employees, and aren't aiming to expand.
Secondly, It's not just about creating great copy. It's also about turning fantastic prospects into talented, experienced copywriters who know exactly what drives sales.
He (as you'd expect) explains it best:
"I'm talking about a "collective" where the most promising and talented copywriters are converging, under my leadership, to produce some of the best copy in the world."
There's three reasons why that should matter to entrepreneurs like you.
1: It means that Stefan and his core team have more bandwidth, more capacity to write copy that works for your offer, your audience, and your bottom line.
2: It means you've got a chance to meet your next copywriting star at an early moment in their career, building a connection that's going to take you both to the next level.
3: It means that you're not just getting the same great standard of copy Stefan and his team have always delivered… You're getting a filtered, improved kind of copy, one that's going to have even more of an impact.
So here's how it all works.
Stefan's just brought on another fantastic copywriter to his team, giving his Anti-Agency a core staff of 4 expert writers. They're still going to be handling all the copywriting, but they're adding another level to their work.
While they write copy, they're also assigning the same tasks to a team of copywriting prospects. Like Stefan says, this second set of copy isn't meant to be turned into clients.
It's all about reviewing how the prospects do, giving them insightful feedback and building up their confidence, competence and capacity until they're able to write copy that converts. Copy that works from the moment the first draft is turned in.
When feedback is done well, it's a two-way process. Everyone learns from it. Those prospects are in the Anti-Agency for a reason. They're going to be introducing great ideas, points that no one else would think of. That's going to make the copy you receive even better.
Here's what Stefan had to say about the Anti-Agency:
"When it comes to copywriting…
It feels like I'm building an "academy"…
Similar to Leonardo Da Vinci's famed workshop.
I'm talking about a "collective" where the most promising and talented copywriters are converging, under my leadership, to produce some of the best copy in the world.
It started with Luke Mills as my protégé…
Then we added on Adam Napolitano…
And then Mario Castelli joined our crew after that.
Speaking of Mario, we just finished a new VSL for Mindvalley…
And it is EXCEPTIONAL.
Not only was it completed in less than 21 Days…
But Peter Kell, who is a partner in Mindvalley now, had this to say:
I'd love to take a lot of the credit here…
But honestly Mario is a genius.
He's written for VShred, Chance and Abdul of Modern Millionaires, and even does the event sales letters for Copy Accelerator…
So having him as one of the founding members of our "Academy," along with Luke and Adam, is pretty special.
And in addition to us founding members…
We are currently working with a cast of promising younger copywriters too…
Where we'll pay them to write on offers alongside us, and then provide them with mentorship and feedback.
This is a novel and cool concept…
Because we make it clear to those understudies of ours that the copy they are writing will probably never be turned into the client. Instead, we just want to give them the chance to work with us, see how their process works, see how consistent they are, and understand if they can hit deadlines and be reliable.
The upside for those understudies is that, if they can consistently write good copy that impresses us, they have the chance to advance from mentee to mentor…
Which of course comes with accompanying fame and fortune.
Anyways, this is something I'm loving doing…
And also, if you're looking for world class sales copy…
I don't know why you would be talking to anybody else first.
That's crazy.
Instead, come talk to us.
With Mario on our team, we've got the bandwidth for another project or two…
So if you've got at least $35k to invest in your sales copy…
Either reply to this email and let me know…
Or you can go here and fill out this super short form…
And then after you've replied/filled the form out…
I'll personally schedule a call with you and we can discuss your needs.
– SPG
P.S. Fun fact, did you know this whole "academy" thing has been done throughout history. In some respects, the academies of the Renaissance were based on the philosophical academies of the ancient Greeks.
But the concept has continued since then.
Contemporary artist Jeff Koons floods his studios with talented creators who can take and implement his ideas…
Andy Warhol had his famous studio known as "The Factory" in the sixties where a revolving collective of artists contributed to his artwork…
It's pretty interesting (at least to me)."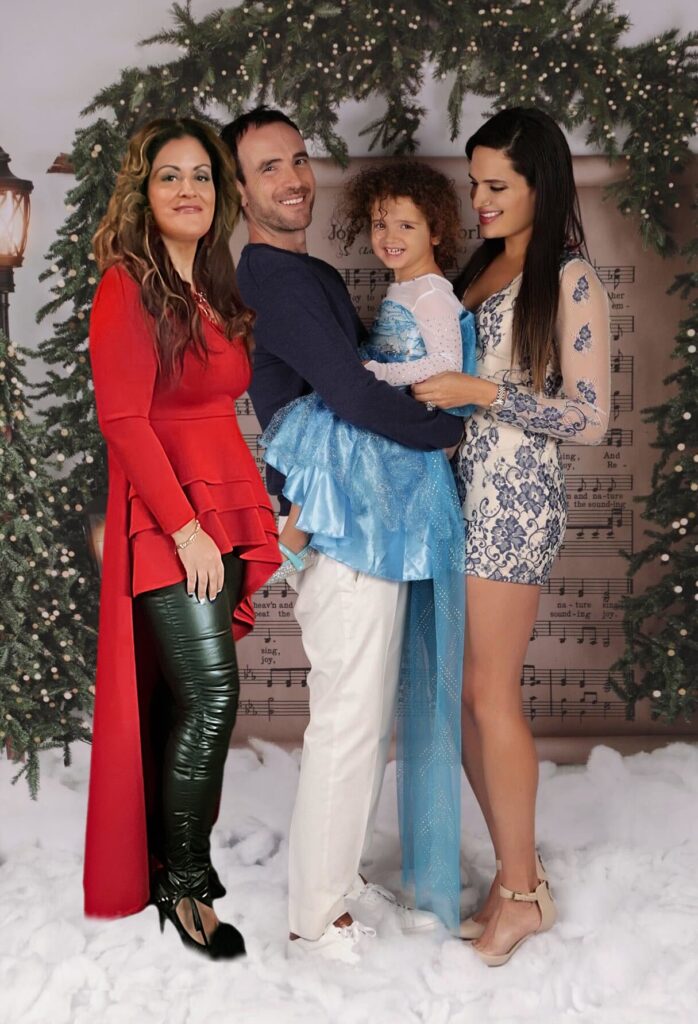 ---
Why I'm Talking about the Copy Accelerator Anti-Agency
If you've read the Shockwave blog for a while, or if you're on our mailing list, you'll know that I do not recommend services lightly. I'm not talking about Stefan because his wife is one of my closest friends, or even because he's shown me industry secrets that have made me look like a rockstar and make millions for my clients.
It's because copywriters from the Anti-Agency keep succeeding, keep on writing copy that converts time and time again. They understand the pain points our customers are experiencing, and know how to create meaningful, high-converting copy for them.
Sure, it's not going to be for everyone. Not everyone has the $35k it takes to commission an incredible set of copy. But for those of you that do…
Expect another home run.
I can't guarantee that they're going to be right for you, but I can guarantee that you won't be wasting your time when you talk with them, and I can tell you there's a reason we keep going back.
So if you're ready to see what this all-new approach to copy means for you, just click this link, fill out a 2-minute form, and get ready for a complete change.
And if you're heading to Diamond Day tomorrow, do NOT miss out on your chance to talk to Stefan about the Anti-Agency in person.