Julie Terreforte
Executive Assistant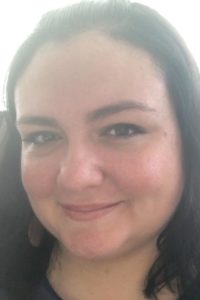 Puerto Rico Location
With over 9 years of operations experience, including roles in several start-ups, Julie knows exactly what it takes to make a business a success, from internal organization to operational setup.
---
Across her career, Julie has worked in a diverse range of industries, building essential first-hand experience in the advantages and drawbacks of different management styles, while vastly improving operational capacity.
In her role as Executive Assistant at Shockwave, Julie applies her expertise in operations and problem-solving across the board to support clients. By applying her expertise with data, she's able to identify and start constructing efficient solutions for any underlying issues.
Within Shockwave, Julie works to ensure smooth business operation, from project management and partner support to price comparisons and more.
Julie is there from the start whenever a new client contacts Shockwave, supporting them throughout the entire onboarding process.
Once onboarded, Julie supports clients with their manufacturing and fulfilment, helping them cut back on unnecessary overhead while maintaining or improving their level of service.
In her personal time, Julie is committed to the arts, with a particular interest in theatre and writing.