0
Years Experience Working
We provide the solutions to grow your business
Suspendisse facilisis commodo lobortis. Nullam mollis lobortis ex vel faucibus. Proin nec viverra turpis. Nulla eget justo scelerisque, pretium purus vel, congue libero. Suspendisse potenti. Sed risus nisi, auctor nec auctor id, luctus sed dui. In ex tellus, malesuada cursus erat sed, fermentumturpis.
Services
Our Team
Awards
Stories
Leadership
Work
Our Team
Awards
Stories
Leadership
Agency
Our Team
Awards
Stories
Leadership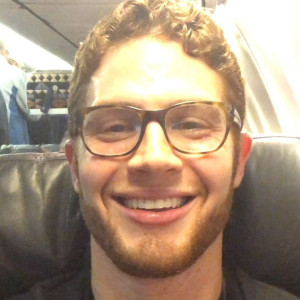 There's no other way to put it – Emma is a unicorn.  And not just any unicorn, a unicorn with a jewel encrusted horn. That's how rare she is. 
In fact, her unique combination of God-given talents and high leverage skills makes her a veritable spark plug for any business: 
From merchant accounts to operations, from compliance to infrastructure, from automation to hiring, from managing traffic to seamless scaling – Emma is a battle hardened expert that can take your business to the next level.  
Is she a jack of all trades?  More like the Mack of all trades.
And beyond Emma's skills and experience lies what may be her strongest asset:  
a take-no-prisoners, think-outside-the-box, find-a-way-no-matter-what, human-pitbull-like-tenacity that practically guarantees colossal growth for your business.  For all of these reasons and more, Emma is in high demand. So if you're fortunate enough to get the opportunity to work with her and with Shockwave – take it.
Take it fast.
Julian Reyes
Two years ago we lost our CEO suddenly and I as the founder had to step back into the business.  We were losing money, had broken systems and processes, old IT infrastructure ...in short a big mess and a lot of stress.
Emma Rainville was introduced by a mutual acquaintance and quickly gave us assistance that saved us many thousands a month in expenses, and added significantly to the top line.  In just three months we went from being in the red to getting profits back over $100,000 per month. Specifically, this involved replacing our existing support and IT solutions with streamlined and superior offerings to cut costs, and introducing us to suitable traffic sources to grow revenue.  
Since those initial critical months, Emma has continued to help us with advice.  I've grown to understand that whatever the area of the business is facing a challenge, she likely has the best practice way to grow/fix/improve.
Richard La Ruina
I've been working with Emma and Travis for a couple years now on a wide variety of fronts. They have consistently under promised and over delivered. They are knowledgeable, industry experts, and have really done it all before.
Adam Pivko